UltraZohm Setup
Requirements
Installed Xilinx Toolchain (Vivado and Vitis)

Installed Java

Vivado License

Installed git

Bitbucket Account

(Optional) Sourcetree
Aim
Setup the physical connections of the UltraZohm

Generate the bitstream with Vivado

Generate the Vitis workspace

Program the UltraZohm

Debug the UltraZohm

Connect the Javascope to the UltraZohm
Clone the UltraZohm Repositories
Create a folder ultrazohm

Use git bash / terminal to clone the repositories
git

 

clone

 

https

:

//

bitbucket

.

org

/

ultrazohm

/

ultrazohm_sw

.

git



After executing the git clone commands, the following directory structure exists.
./

ultrazohm

/


    

ultrazohm_sw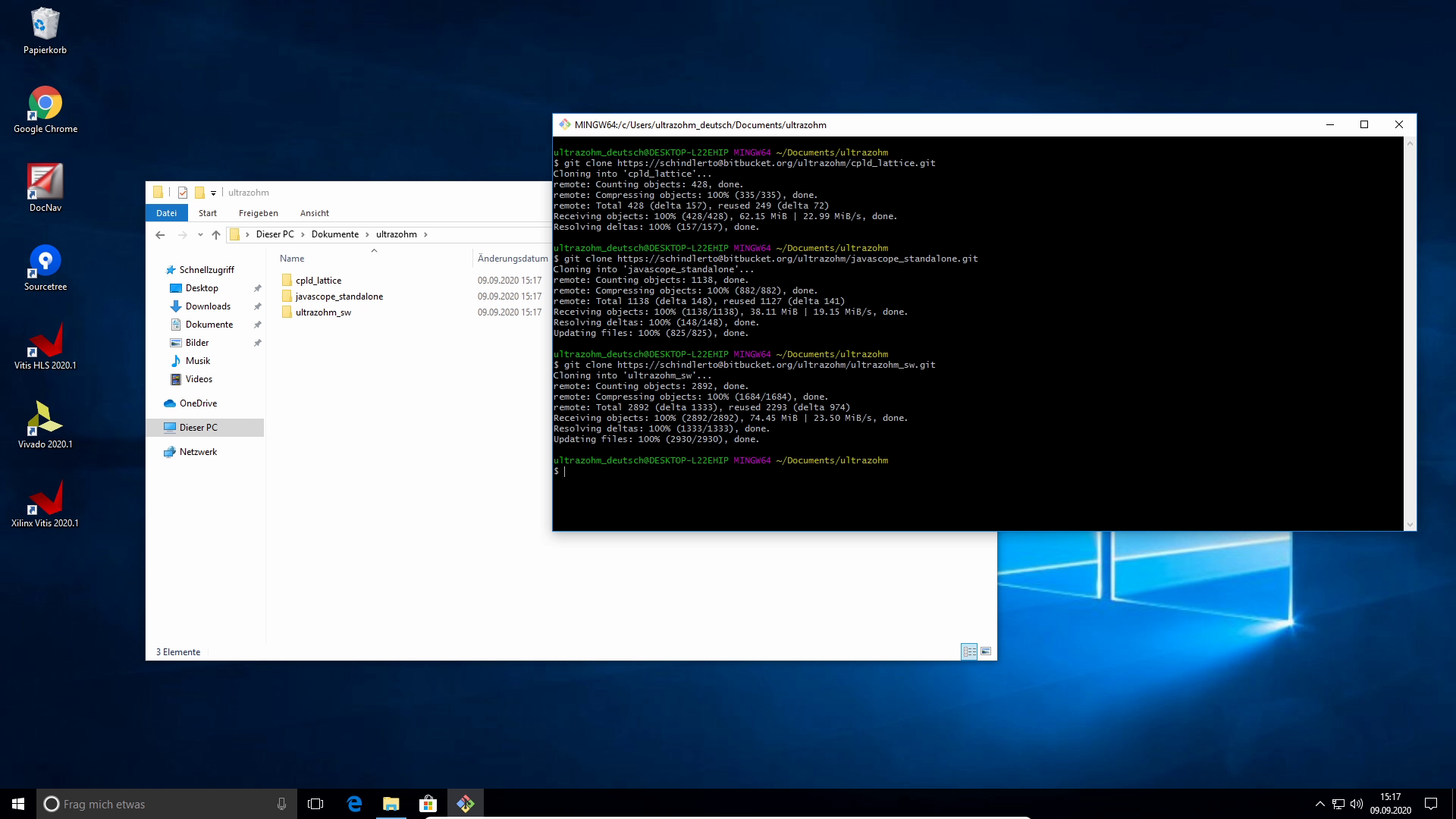 Generate the bitstream with Vivado
Generate the Vitis workspace
See pictures below for all steps!

Navigate to ~/ultrazohm/ultrazohm_sw/vitis/software/Baremetal/src/uz

Copy the file default_uz_global_configuration.h (same folder)

Rename the file to uz_global_configuration.h
Warning
Do not rename the file directly! Copy the file and rename the copy!
Important
You probably have to adjust the UltraZohm version in uz_global_configuration.h by setting the define UZ_HARDWARE_VERSION to your version (e.g., 2U, 3U, 4U,…)
Open Vitis or launch Vitis from Vivado (Tools -> Launch Vitis IDE)

Choose the workspace

Path: ~/ultrazohm_sw/vitis/workspace

Open the XSCT Console in Vitis: Windows -> Show view... -> XSCT Console

Type the following commands
cd

 

[

getws

]




source

 

{

../../

tcl_scripts

/

vitis_generate_UltraZohm_workspace

.

tcl

}



The script runs for several minutes

The script displays generate_UltraZohm_workspace.tcl script finished…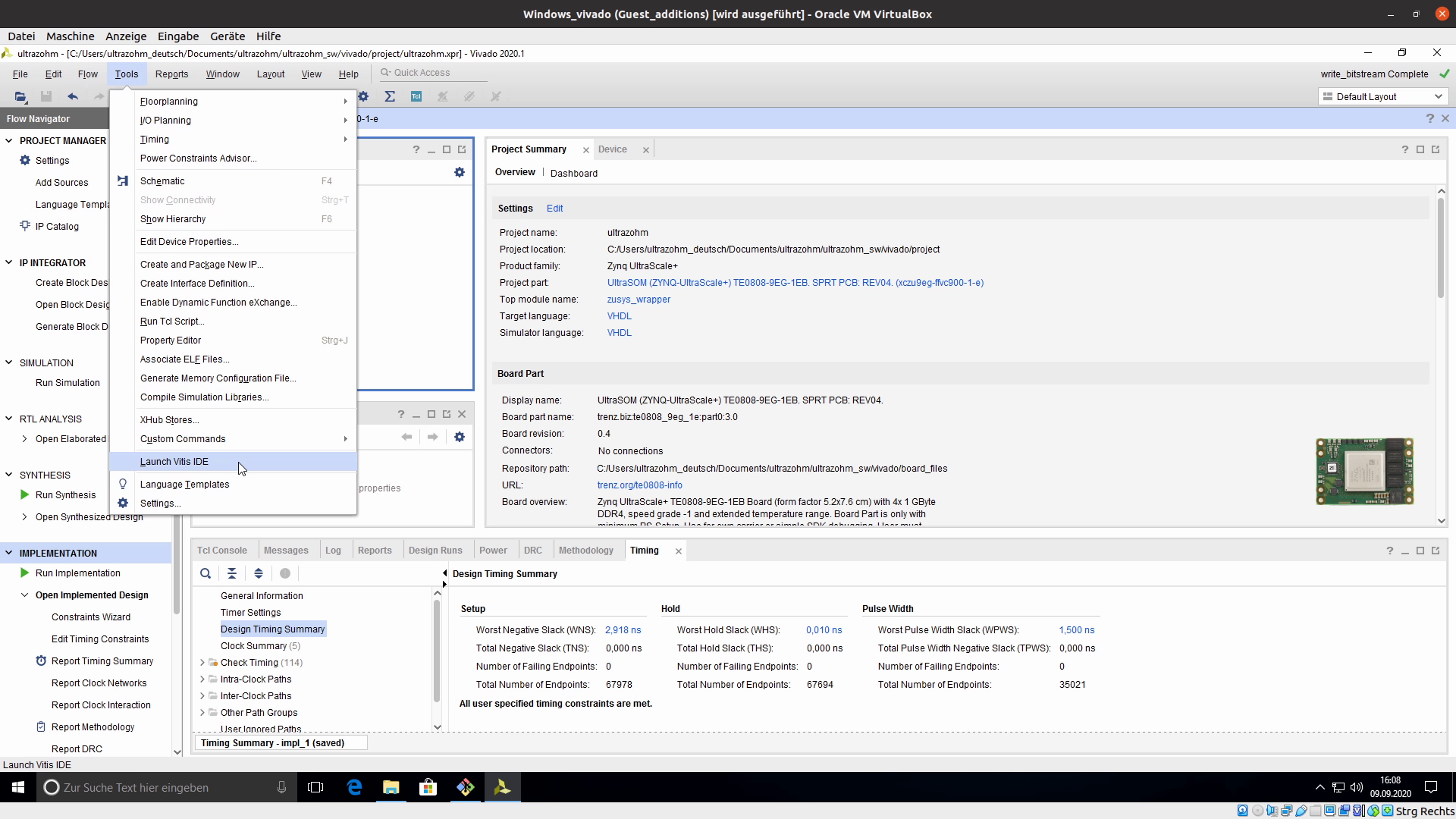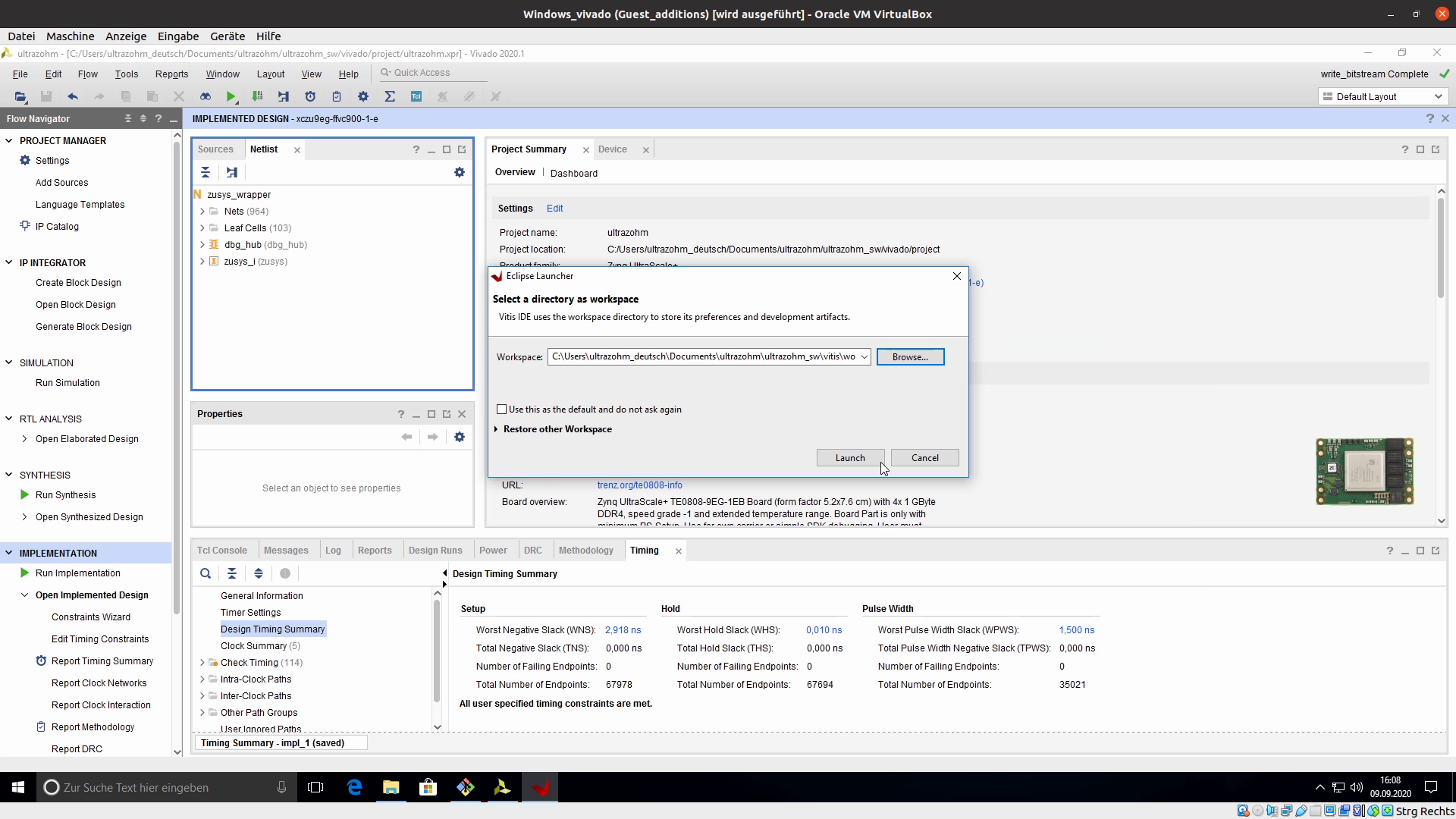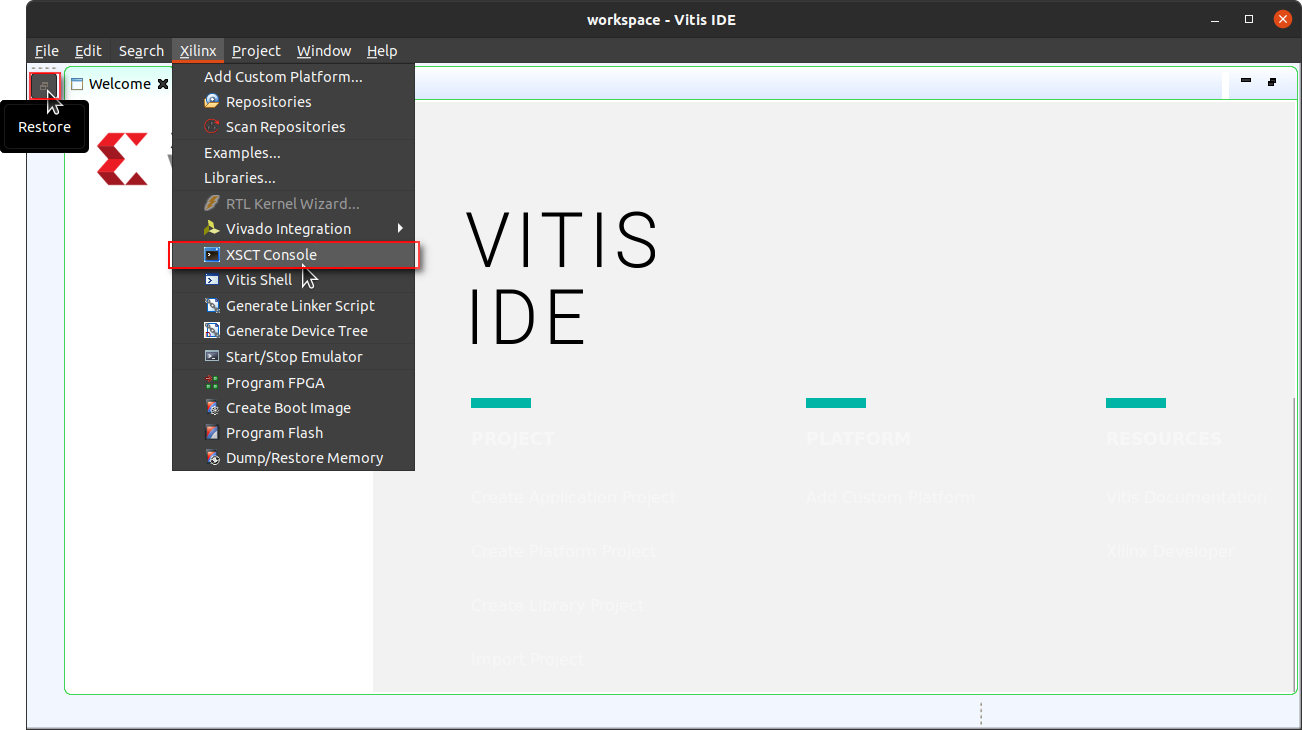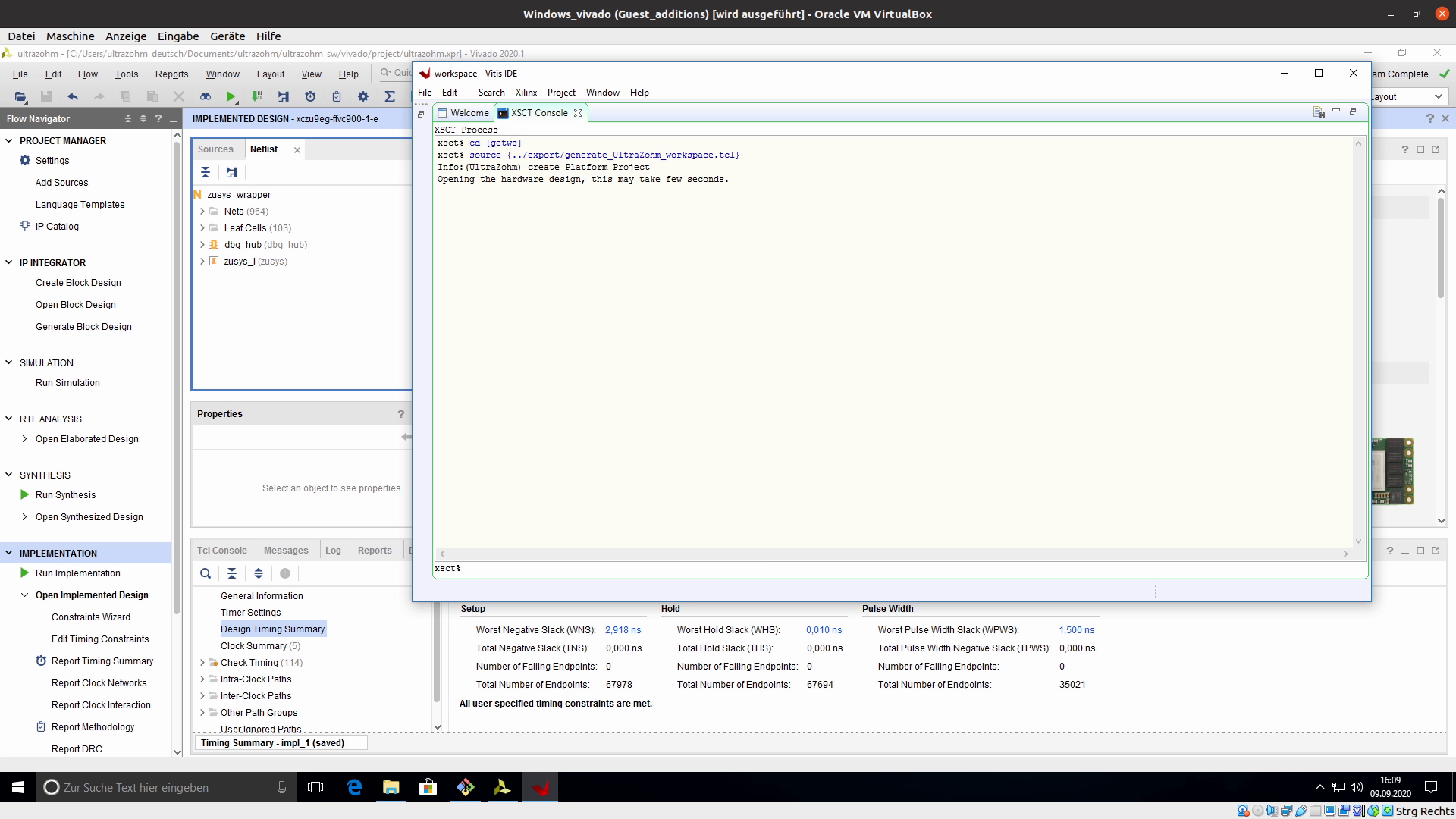 Physical Setup of the UltraZohm
Connect the UltraZohm to the grid

Connect the Ethernet to your PC

Connect the USB (JTAG) to your PC

For UltraZohm Carrier Board 3v00: plug an external stop or the external stop dummy into the front plane

For UltraZohm Carrier Board Rev04: external stop / dummy is not required

Turn on the UltraZohm

All four LEDs are turned on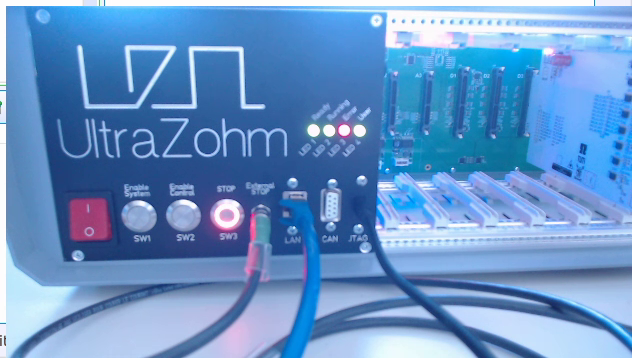 Program (Debug)
Click on the red-marked windows to see the design view in Vivado

Click the arrow next to the debug-icon and choose Debug Configurations

Choose Debug_FreeRTOS_Baremetal_FPGA

Click on Debug

After the first debug run, it is sufficient to click the debug-icon

Start all processors (click on the play button)