Digital Voltage 3U 2v01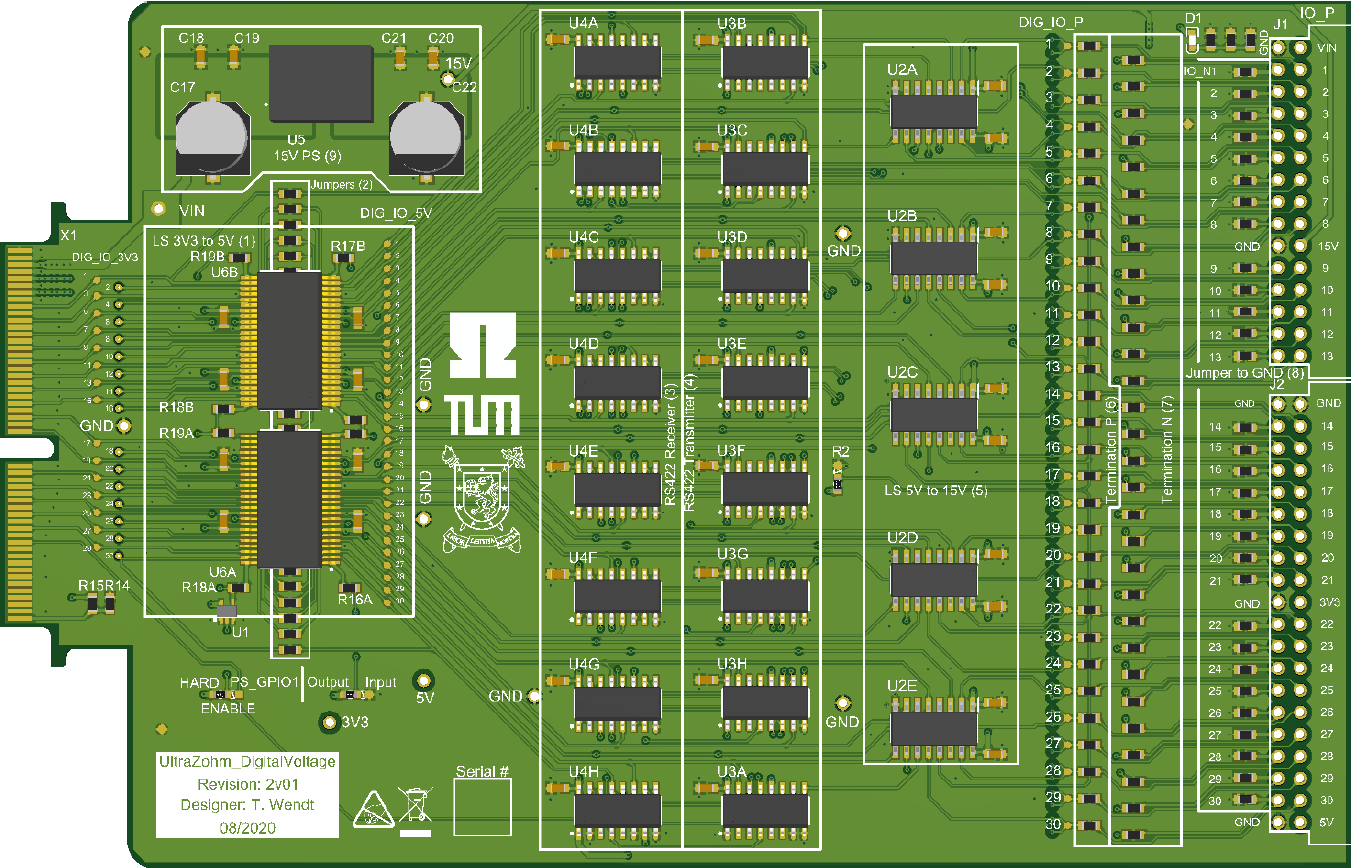 General description
Danger
Please note that the 5V version outputs a high signal for multiple micro seconds during power-down of the UltraZohm! It is crucially important to first power-down the power electronics before power-down of the UltraZohm (i.e., using the main switch). This does not affect other versions of the adapter card (3V3, differential). See #164 for more details.
Technical background
In order to control reflections on the transmission lines between the driver and the receiver, controlled impedance routing has been performed in this project. In the draftsman output in the ZIP file, the layer stack is shown. The impedance of the traces on th PCB must match the impedance of the cabel that connects the adapter board with the input of the receiver. This is achieved by controlling the dimensions of the dielectric material between the signal layer and the ground reference plane.
In order to avoid multiple reflections, termination must be applied, if the leads between the driver and the receiver exceed a certain length, which depends on the steepness of the slopes induced by the driver. In this project this length is about 1m for the level shifter from 3.3V to 5V and for the RS422 drivers. The 15V drivers are less critical because the have lower steepness.
Since the adapter board is mainly designed for point to point connections and because the operational frequencies are relatively low, the simple serial termination technique can be applied. With serial termination the signal gets reflected at the far end of the transmission line and it is absorbed by a resistor placed in series behind the driver that matches the characteristic impedance of the transmission line. In the waveform shown above this procedure can be observed: The output impedance of the driver in series with the termination resistor forms a 1:1 voltage devider with the transmission line. This creates the plateau at 50% of the signal level. After one round trip the signal adds up to the full level. The two figures below show overcompensated (the termination resistor is too big) and undercompensated cases (the termination resistor is too small).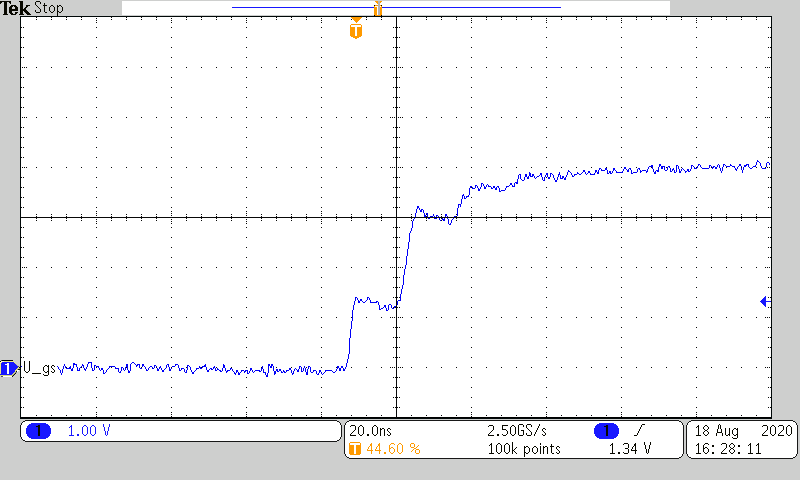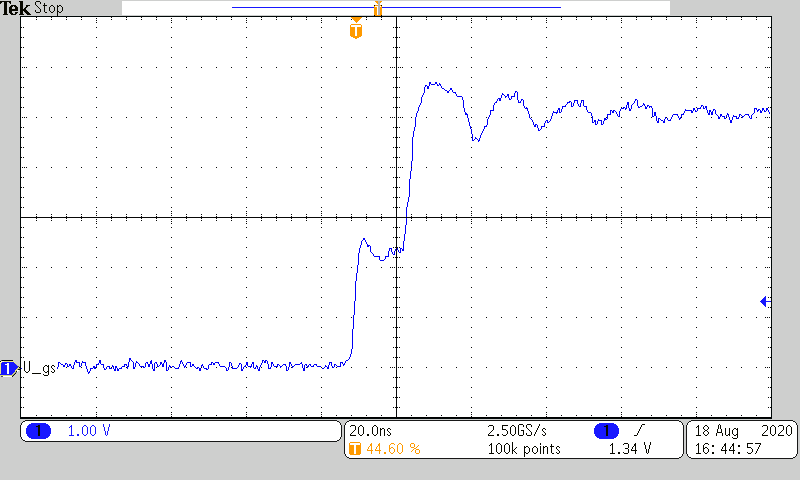 The figures also illustrate that the serial termination method is only suitable for point to point connections because a receiver in between would observe the plateau during the signal round trip. Only the receiver at the far end observes a proper edge with the full signal level. If multipoint signal distribution is required, parallel termination is the method of choice. The downside of parallel termination is the big DC current flow due to the parallel resistor to ground at the receiver side. If you wish to implement an application like this please be aware of the current limit set by the carrier board and by the driver.
Compatibility
Slots D1 to D4 can be used without limitations
See also
Appendix
The following figures show the different assembly variants.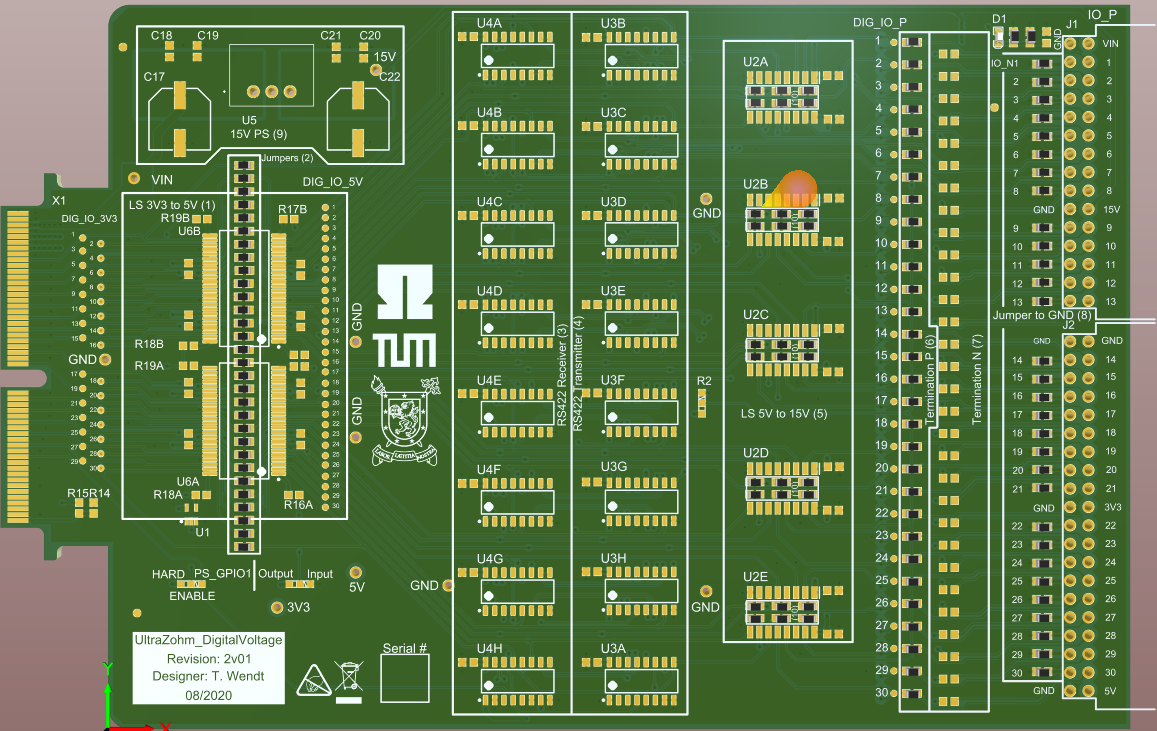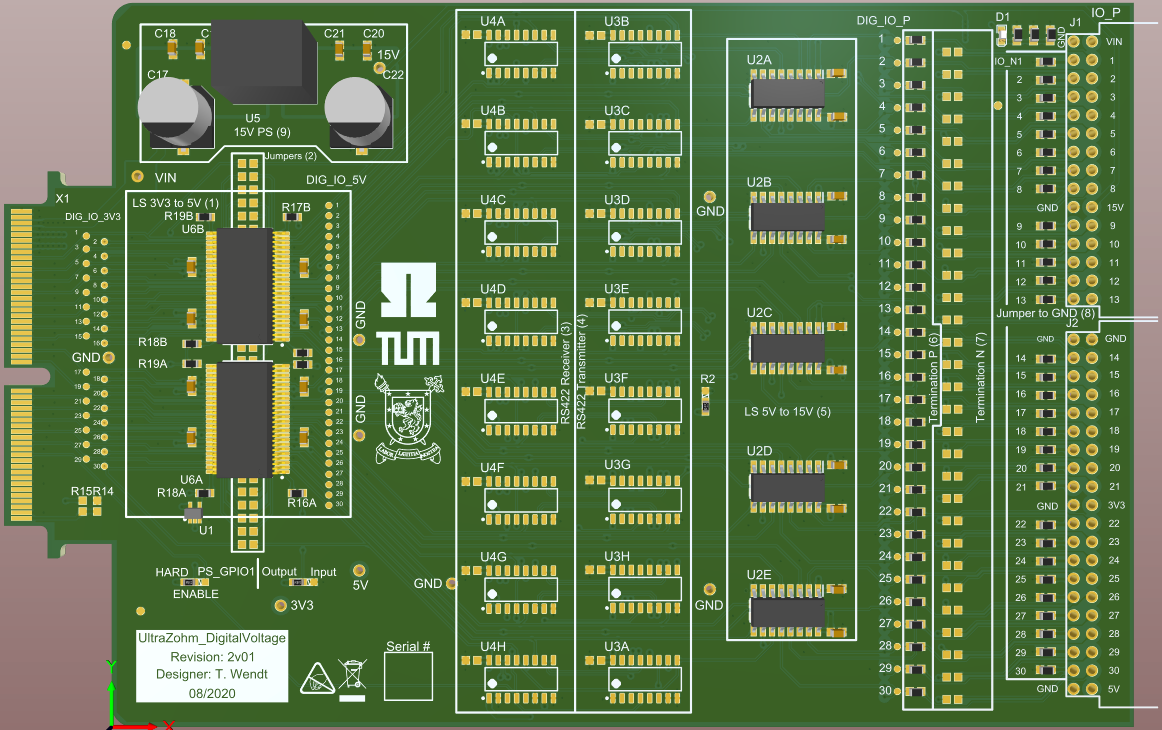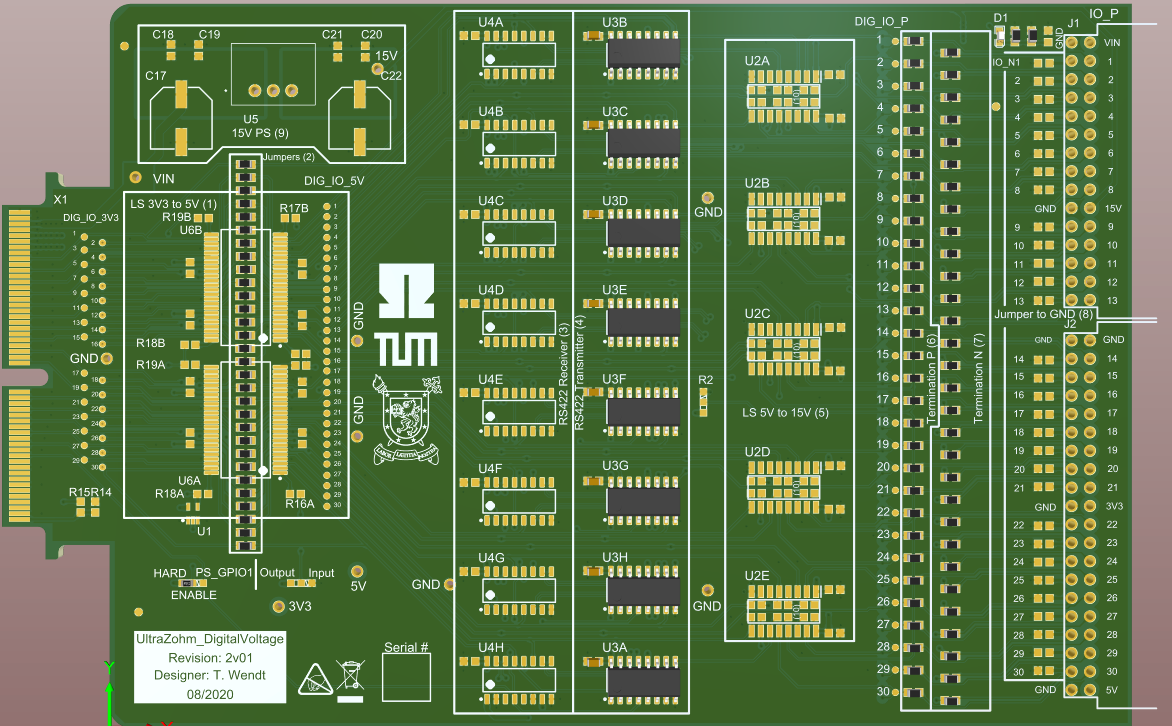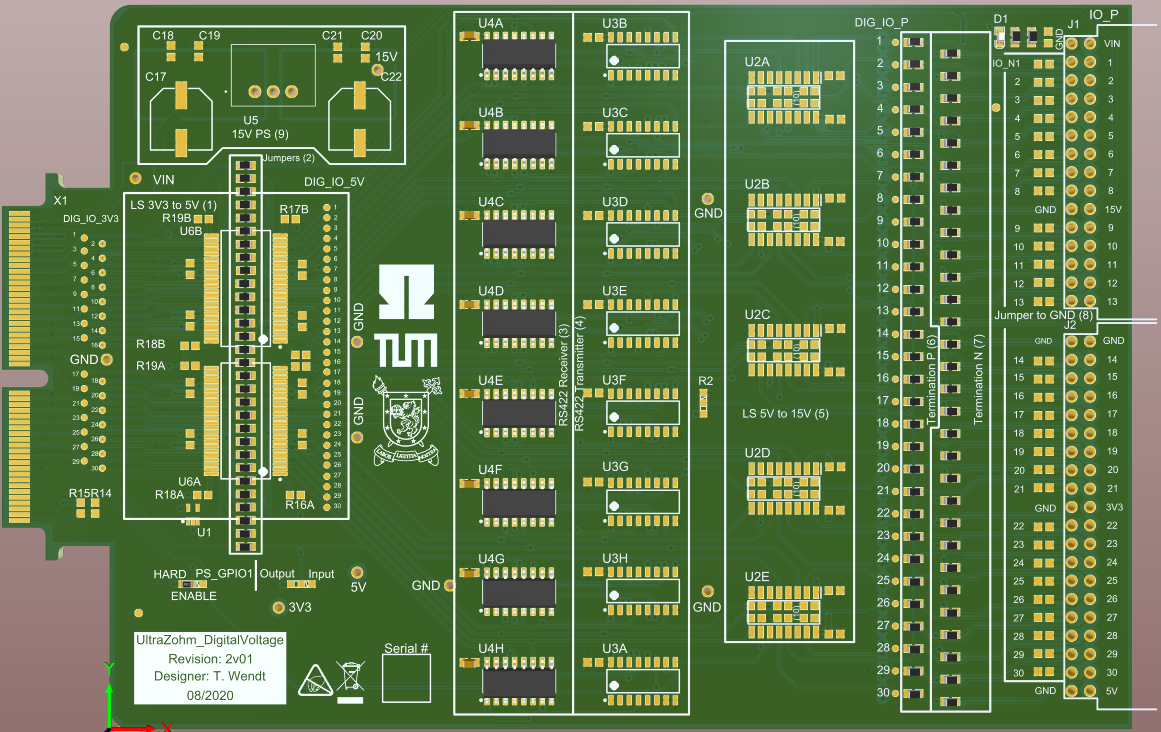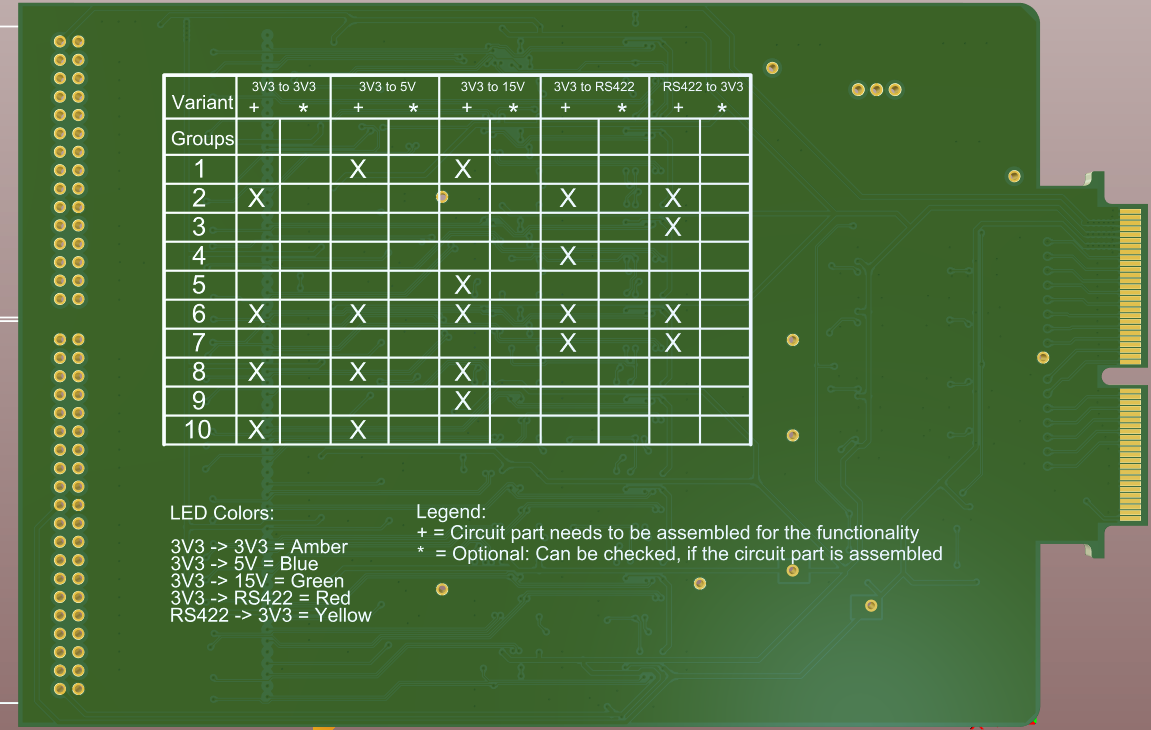 Designer
Designed by Thilo Wendt (TH Nürnberg), 08/2020