Digital Encoder 1v00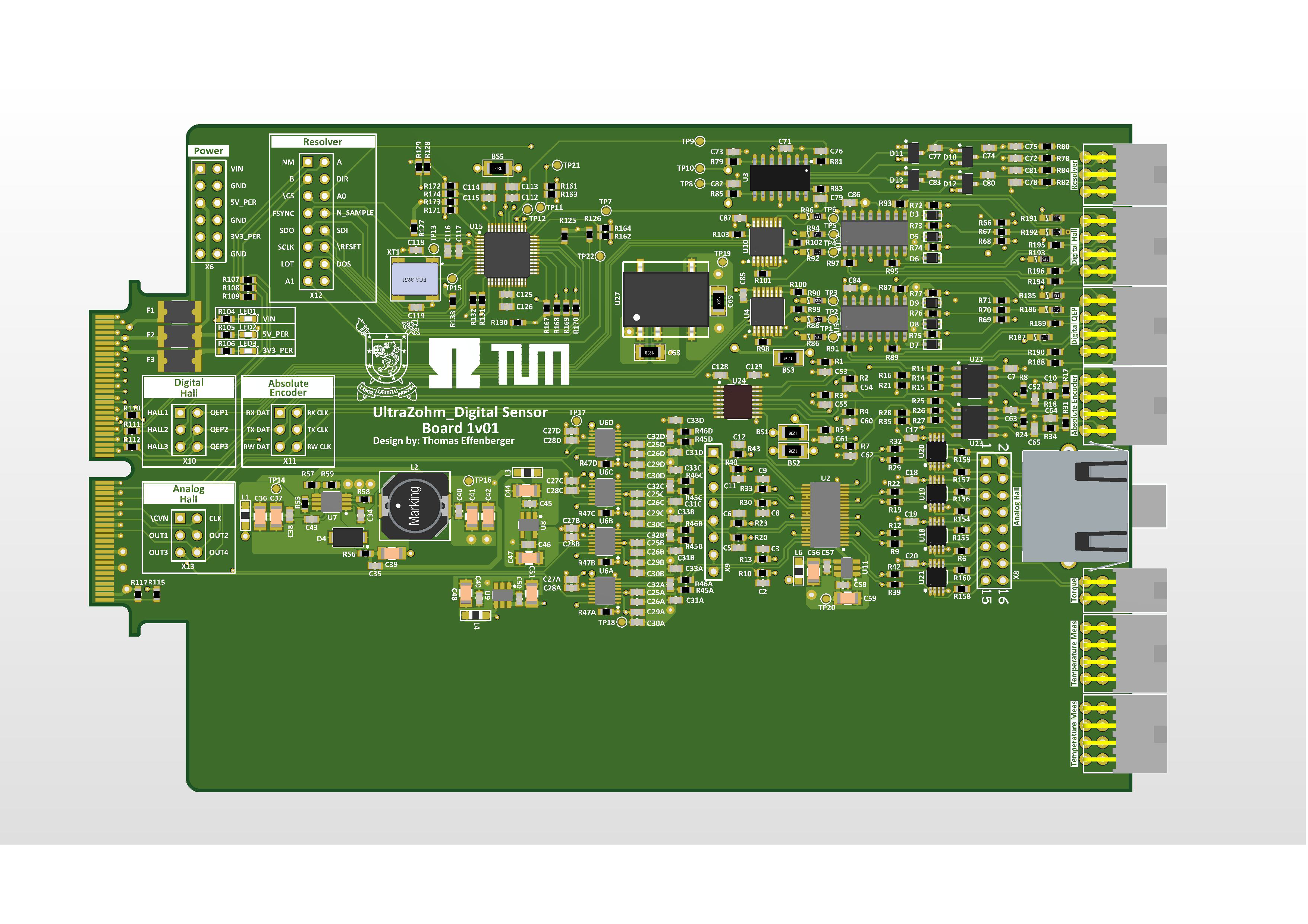 Functionality
Supports the following encoder types:
Resolver: Fully integrated Resolver controller with excitation signal generation, serial interface and optional absolute encoder emulation (shared with one digital hall channel)

Digital Hall: Differential or single ended hall signals

Incremental Encoder: Differential or single ended incremental encoder

Analog Hall: Four differential analog channels, three on RJ45 connector, one on header, serial communication to ADCs

Absolute Encoder: Hardware compatible to SSI, BiSS and others
Detailed Description
The UltraZohm Sensor Board features a variety of different industrial standard interfaces. This makes the board the perfect solution for flexible use in testing environments. It supports incremental encoders, resolvers, analog and digital hall sensors as well es absolute encoders via serial connection. Most of the interfaces can be used simultaneously, which allows for either using many sensors in parallel or for evaluating different sensor systems at once. With many placement options the sensor board can be customized to serve the needs of specific applications.
Before first use
Determine correct placement options for correct function

Program CPLDs with firmware, see Programming the CPLD for details
Compatibility
The first version is compatible with slots D1-D4. The next revision is intended to be used in slot D5.
Pinout